For our second installment in the WonderWife Venison Recipe Collection, I give you a recipe that's perfect for chilly fall days and makes the house smell amazing. Unlike venison steak, which needs a tender cut of meat and is best medium to medium-rare, this dish utilizes a tougher cut of meat and is better the longer it cooks (like a stew). This would be perfect in a crockpot.
(I just want to add, as a disclaimer, that none of these recipes are my original creations - I'm not that great of a cook! But I've tested them and we like them, so I figured I'd share them with you all. This recipe in particular is adapted from
this one from AllRecipes
.)

This is very simple. Chop two onions and a heap o' garlic. Slice a pile of mushrooms... this is maybe 8 oz? Set those aside.

(Now, I chop the vegetables first because I like to wash the cutting board only ONCE... and this may be just me, but after the cutting board is covered in meaty juice and gunk, I don't feel like chopping vegetables on it. But since you're using the meat first, you can do this in any order you like!)



Next, take a tough cut of venison - this one weighs about a pound and a half, perfect for the two of us plus leftovers - and slice into 'steaks'. Toss the steaks in a large bowl with about a tablespoon of corn starch, seasoned salt, and pepper.



Heat a hunk of bacon fat (or another fat/oil) in a skillet on HIGH. Brown the steaks - about 2.5 minutes on each side. Set aside on a plate.

Now, heat a bit more fat, and brown the mushrooms on HIGH - you want some dark spots on those puppies. When that's done, scrape 'em off to the side, add a bit more fat, and brown the onions and garlic. Don't worry about caramelizing them or anything. They'll get nice and soft over the long cook time.

Remember to give everything a good sprinkle of salt!


While those are cooking, get the rest of your ingredients ready. Here we've got a couple stalks of rosemary (dried would be fine too - just use way less), a heaping teaspoon of French onion soup mix (you can substitute beef bouillon), half a teaspoon of pepper, and half a teaspoon of powdered thyme. I've also measured two cups of red wine.
When the onions and mushrooms are browned, nestle the steaks in among them and add the wine, seasonings, and rosemary. Bring to a boil, then reduce to a simmer.
Now, I haven't pictured this, but you want to COVER this skillet. I used aluminum foil. At that point, I could have put the skillet in the oven at 300, but I didn't want to heat up the house. I let it cook on the stovetop for 6 hours or so on low. I made sure I could hear a bit of bubbling.
With this dish, the longer you cook it, the better. Six hours is the minimum time I'd do. I've cooked it for less and the results have been edible, but you want fork-tender, falling apart meat.
When you uncover the skillet, there will still be liquid. Simmer it for a bit - maybe 20 minutes? - to thicken it up.
When it's done, it'll be steak and mushrooms with a good bit of gravy at the bottom.
Now, that doesn't look very pretty.
There! Much better.
Haha!
Plate it up with some good fall veggies on the side, and you've got yourself one delicious venison meal. Not gamey at all!
Enjoy!
Love,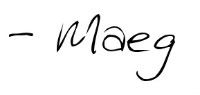 P.S. What do you all think about the collage-style photos? Better than normal single photos? Not doing it for you? Let me know what you think!