I LOVE COFFEE.
What else?
I LOVE my son William. We blew bubbles on the deck a couple days ago and I was laughing out loud almost the whole time. First, when I blew the bubbles, he'd frantically wave his arms and yell, "I catch 'em! I catch 'em! I catch 'em!" Then, when it was his turn ("Yah-yum turn?"), he'd dip the wand into the bubbles a hundred times before trying SUPER unsuccessfully to blow. Then it was "Mama turn" again. I can't describe how hilarious he was here, but trust me: hilarious factor of 1000+.
Yesterday morning when he woke up, he started crying in his crib- kind of a whiny cry, not a sad or scared cry. I let him go for a couple of minutes to see if waking up a bit more would help (I try to let him get to "happy" in his crib before I go get him) but the whiny cry continued. So I went upstairs and greeted him with a smile and my customary "What are you doing, big boy?" He sat up, immediately cheerful, and said, "Oh! Cryin'."
I LOVE having a two year old! So much fun!
I LOVE my son Barrett. At almost five months old, he is a ham-to-the-max. This kid is happier than a pig in poop and he will not shut up about it. He "talks" all day long with a half-squeal, half-happy-scream, raising and lowering his eyebrows as if to say, "Can you guys get a load of THIS?" He is happy to be alive and along for the ride... unless we are actually in the car and he is literally along for the ride, about which he is not usually very happy.
His face is still ridiculously soft and squishy, and bruised black and blue from all my kissin'. (Not really, but you'd think it would be.)
I LOVE this blog
. It has been such a source of encouragement to me. In between the adorable posts of her kids she has paragraphs of incredible wisdom. I truly believe this blog has helped me over the past couple of months to be a better mom and to enjoy my life more. Also, I would like eight kids, please.
I LOVE SUMMER!
I LOVE nursing! And Barrett loves nursing too! Win-win! While he's eating, he frantically opens and closes his fist, looking for something to rapidly squeeze - my skin, my shirt, whatever. When I give him my finger, he holds it tightly. I think he just wants to hold my hand. Don't try to tell me otherwise.
I LOVE my big water bottle. I found it at Rite Aid for $2. It's a big plastic half-gallon jug that looks like this:
(Photo not mine. Mine is purple.)
I told Brian that this bottle is the secret to a happy life. More water=more health=more happiness. For some reason, this bottle makes it easy to drink water. I think it's because I can squeeze the water into my mouth, which has produced violent choking and coughing on only two occasions, so it's all good. Best two bucks I ever spent. The sticker on the bottom says BPA-free, but I figure there's a 50% chance my $2 plastic bottle probably has some other carcinogenic material in it... a risk, I suppose, that I'm willing to take.
I LOVE THE LIBRARY! We are trying to tighten up our spending, AND I am dieting. Two things one should never have to do and yet I'm being forced to do them BOTH AT THE SAME TIME. Two things have been my solution when I need some retail therapy. (They're not a perfect substitute. Kind of like cauliflower "cheese grits" and spaghetti squash "baked spaghetti"... substitutes I've also had to accept lately.) Anyway, Salvation Army and the LIBRARY. Salvay is great for kids' books, home goods, kids' clothes. (I like thrifting for clothes for myself, too, just not with kids in tow.)
Anyway, the LIBRARY kind of fulfills my need to online shop. I put books on hold online and go pick 'em up. It's almost like I'm buying them! For example - I got Don't Let the Pigeon Drive the Bus (library) and The Pigeon Finds a Hot Dog (Salvay) for Will... to say that he adores these books would be an understatement. And they're hilarious. I love reading them to him. And come to find out, there's a vast series of these, because why wouldn't the author capitalize on such a huge success? So normally I would go online and buy one or two or fourteen of them. But I can't right now. So I go online and order ALL of them in the library system and BAM! There they are, ready for pickup.
I LOVE Vaseline. I've been meaning to write about my obsession with this product for a long time. I even had it in my head to write a blog post WAY back in February called, "Vaseline, my Valentine." Only I had a baby and it never got written. But wouldn't that have been SO CLEVER? Anyway, back during pregnancy, it was the only thing that got rid of my raging hormone-induced eczema. If I was diligent to gently exfoliate my face with hot water every night and immediately put Vaseline on it, the red patches stayed away. Now, post-baby, for some reason, my skin hasn't gotten back to normal yet, so that's still my routine. And not only is the eczema still gone, I've also noticed a huge improvement in the overall quality of my skin, especially around my eyes. I also use it every night (with socks) to keep my feet soft and on my legs after shaving, and no more razor burn. I use it to take off my makeup and I use it on my lips. I put it on my elbows and knees, no more ashy bumps.
Only downside to this is, I go to bed looking like a shiny, greased-up pig. Oh well. Vaseline, you are cheap and you are effective and I love you. I love you! You truly are my Valentine.
I LOVE my husband. (This list is not ordered in any particular way, just so you know.) He is funny, smart, and makes me so proud. He is working his butt off lately, to finish an extensive list of house projects and also to help my parents move into their new house. For an example - when we moved into this house we had a (small) running disagreement. Our house sits on ten acres and much of it was mowed when we looked at it and bought it. Well, I wanted to keep it mowed and he said it'd be a big waste of time. I argued that it would look terrible if we let it grow over and he didn't think it would. He told me he'd mow up to a certain point and after than, if I wanted the rest done I'd have to do it myself. Well, winter showed up and we stopped arguing about it, mostly because I was pretty sure summer would never come again so it'd be a moot point. WELL, summer is here, we haven't once argued about the lawn, and he is mowing up a storm. I know he's doing it for me. He's not only keeping those areas mowed but he's also mowing little paths in the woods and by the pond for me to take the kids around on the wagon. We're not a Valentine's-Day-Flowers-Date-Night-Birthday-Gift-Romantic kind of couple... instead, it's gestures like these that show me he loves me. It's a small thing in the grand scheme, but the five hours he spends on this every couple of weeks is not something I take for granted.
Brian, it's almost been eight years, and I love you more now than I ever have!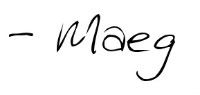 P.S. Since I've mentioned everyone in my family except Bo - I LOVE BO! He's become the King of Easy-Going-Land, with Barrett as his prince. This dog could have a totally empty water dish, a bladder so full it could be a basketball, and a stomach so empty it's growling, and he'll just hang out on his bed and not bother a soul. I'm not saying we've ever HAD this scenario... maybe we have, maybe we haven't.... but man. I kind of wish he would whine a bit, just so we could identify his needs once in a while! A month ago he got away for an hour (we'd been really trying to keep him under wraps but he broke off one Sunday afternoon) and came back TORN the heck UP. We assumed he'd gotten in a fight, but that is totally, totally unlike him. We did some neighborhood investigation and didn't hear of any other dogs who'd been in a fight. Our suspicion is that he was attacked by coyotes, which makes sense because he had bite marks EVERYWHERE. My poor, poor guy. Nothing was bad enough to need vet attention so we just kept him on ibuprofen and Neosporin. All that to say, he tolerated this all with such grace. He never once growled at us for touching him or trying to grab his tail or chase him around the room. (Ok, those last two were just William.) He's all healed up now, and I am more thankful for him than ever.