We don't spend a lot of money on meat. Brian fills the freezer with venison every fall and sometimes we make it last through the entire year. So besides the occasional chicken dinner or sausage-and-potatoes breakfast, our meat costs are pretty good.
So naturally, instead of saving that money, I spend it on fancy cheese. But I digress.
Still, I think it's good to eat a vegetarian meal every once in a while. It's not so much a matter of the environment (to me), but more about stretching what we've got, broadening our horizons, and eatin' CHEAP.
Hence, here is one of our favorites (from Cooking Light):
Cuban Black Bean Patties with Pineapple Rice

Ingredients
Rice:

1 (3 1/2-ounce) bag boil-in-bag long-grain rice
2 teaspoons butter
1 cup diced fresh pineapple
2 tablespoons chopped fresh cilantro
1/4 teaspoon salt



Patties:

2 cups rinsed, drained canned black beans (1 [15-ounce] can), divided
1/2 teaspoon bottled minced garlic
1/4 teaspoon ground cumin
1/8 teaspoon salt
1 large egg white
1/2 cup (2 ounces) shredded Monterey Jack cheese with jalapeño peppers
1/4 cup chopped red onion
1/4 cup cornmeal
Cooking spray
1/4 cup reduced-fat sour cream
Preparation
To prepare rice, cook rice according to package directions, omitting salt and fat. Drain; place rice in a large bowl. Melt butter in a nonstick skillet over medium-high heat. Add pineapple; sauté 4 minutes or just until pineapple begins to brown. Add pineapple mixture, cilantro, and 1/4 teaspoon salt to rice in bowl; cover and keep warm. Wipe pan clean with paper towels.
To prepare patties, place 1 1/2 cups beans, garlic, cumin, and 1/8 teaspoon salt in a bowl; partially mash with a fork. Place 1/2 cup remaining beans and egg white in a food processor; process 30 seconds or until well combined. Add bean puree to mashed beans in bowl, and stir until combined. Add cheese and onion to bean mixture; stir until combined. Divide bean mixture into 4 equal portions, shaping each into a 1/2-inch-thick patty. Place cornmeal in a shallow dish. Dredge both sides of each patty in cornmeal.
Heat pan over medium-high heat. Coat pan with cooking spray. Add patties; cook 3 minutes on each side or until browned. Spoon about 1/2 cup rice onto each of 4 plates; top each serving with 1 patty and 1 tablespoon sour cream.
Now, please understand: this recipe does NOT serve four, in our case. It serves two. Some changes that I make are to use canned pineapple chunks (drained well) instead of fresh, brown rice instead of white, and slightly more cheese (substituting cheddar). I also puree the onion and garlic with the egg white and beans.
Did I mention that this serves two, not four? Okay.

Now, you may be wondering, "How the heck did you get Brian to eat that?" The answer is: I almost didn't, but then I did, and now he loves it. One key was not to tell him that we were having 'black bean patties'. Instead, I announced that we were trying a delicious new recipe that had been developed by Cuban chefs. I'm not sure if that was completely accurate, but it was justified it in my mind, and in this case, the end certainly justified the means.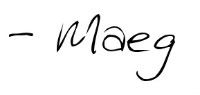 (Photo credit Cooking Light)