(Disclaimer: No one asked me to talk about these blog! If something is in the Blog Spotlight, it's because I love it to pieces, forever and ever, amen and amen.)

Most of my favorite blogs are food blogs, and when I grow up, I want to have one.

I just don't know how they get such great pictures of food. In my experience, no matter how delicious my meal looks, my photos will make it look greasy, gray, or and generally cafeteria-sourced.
Anyway, the following is my favorite food blog ever. So far.
Bake or Break: Adventures of an Amateur Baker
This girl churns out the most amazing stuff. And the greatest thing about it is: there are recipes. Which is, of course, nothing unusual for a food blog, except to me, browsing through this website doesn't feel like looking at a blog. It feels like pressing my nose up against a bakery window and wondering how in the world they make things that look so delicious. And therein lies the charm: it's a bakery window with recipes for every dessert.
Would you take a look at some of these? (All photos are from Bake or Break.)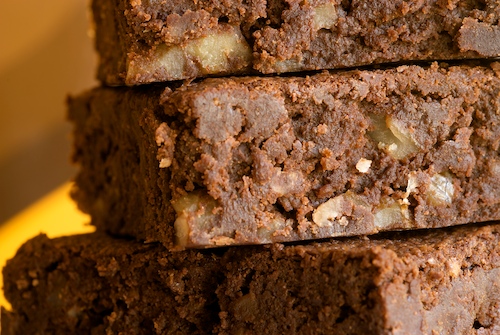 I have made so many, many things from this blog, and NONE of them have disappointed. Three of our favorites are Dark Chocolate Chunk and Dried Cherry Oatmeal Cookies (Brian's ultimate favorite cookie), Pecan Pie Cheesecake, and - yes, this is a for-real dessert - Chocolate Chip Cookie Dough Cheesecake Bars. Whenever I've got something coming up, a special occasion or a dinner party, I browse through and pick something.

And thus, I am a hero to all those who know and love me.